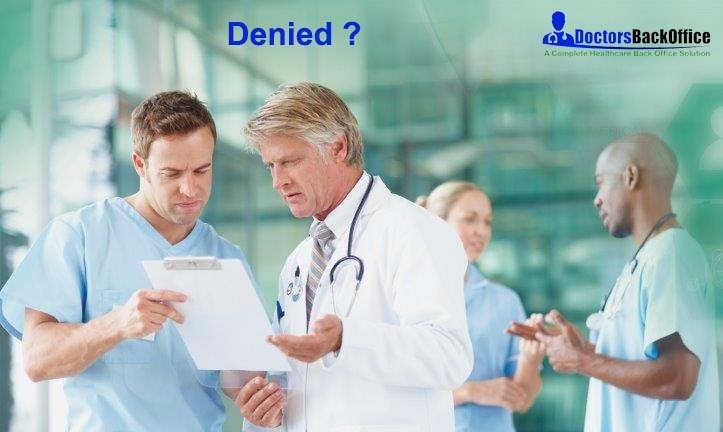 As per American Medical Association, country's 25-30 percent of total healthcare expenditures are direct transactional cost and inadequacies associated with claims management.  Significant amount of resources are used for handling claims.
Lack of payment transparency
Incorrect or inaccurate disbursements
Administration difficulty
Reconciliation and follow-up
As per latest assessments, claims denied by insurance companies have increased in range of 15-20 percent of total claims submitted.  Regular cost of re-working and resubmitting a claim with appeal is $25 as per Healthcare Finance Management Association.  65 percent of denied claims are never re-worked and never re-submitted with proper appeal which ultimately results in 3 percent revenue loss.  Generally, 67 percent of total denied claims can be re-submitted and appealed.
Types of Denials
Soft Denial: It's a temporary denial, potentially to be paid if provider takes effective follow-up action.
These are typically due to; Pending medical records, inaccurate information, charge issues, pending bills (itemized), pending receipt of invoices. Appeal is not required.
Hard Denial: This results in written-offs or loss in revenue. These are typically due to no pre-authorization, not filed on time, not a covered service.  Appeal is required.
Avoidable Denial: This is typically results from a hard denial, wherein an action or inaction from providers end for services rendered.  These are because of inaccuracies in registration, Ineligible insurance, Unacceptable codes, Credentialing.  These are accountable for 90 percent of denials.
Clinical Denials: These are due to medical necessity, hospitalization period, quality of care.  These are due to Concurrent (patient is still in hospitalization period), after the patient is discharged.  It typical begins with a soft denial or delay in payment wherein further clinical or medical explanation is required.
Administrative Denial: A denial wherein insurance company has notified the provider by way of remittance advice(Explanation of benefits).  This is typically done with a reason code.  This results in delay in payment and additional documentation is required i.e. clarification in coding, request for medical records, itemized bills.
Insufficient Coverage: This usually occurs when non covered services are provided.  This would be a classic example of in-eligible insurance verification.
Unpreventable: Results of delivery of emergency services that could not have been delayed.
Understanding a Denial
We first need to understand the types and volumes of denials presently occurring.  A robust tracking method should be implemented.  It can either be done Automatically through Electronic Remittance Advice (ERA), Automatically or manually through EOB's.  Tracking denials automatically would not work effectively always.  Hence, denials tracking worksheet would be of great help.  Detailed data should be collected and entered on spreadsheet such has Payer, reason of denial, ability to appeal, denial date, date of billing, denied amount, amount reimbursed.
Improvisation: Identify correct actions from your analysis.  Create appropriate correct action for, eliminating the incidence of failed approaches. Detect failed modes and improving them.  Assigning responsibilities of each actions.  Set up a  target and completion date.  On successful completion, reevaluate the severity, possibilities of likelihood of finding highest failure modes.  Its very important that medical practices keep on improving and set a target of zero tolerance towards unpreventable denials.
Unpreventable denials are typically within the control of organization.  They are either caused by actions or delay in revenue cycle management.  Whenever there's a denial one should always ask two questions, whether the denial is avoidable/preventable ? secondly, how could an avoidable/preventable denial happen when there's a proper process and control over the process ? All efforts should be focused towards improving the failures in denials prevention process, such as was there communication issues, patients insurance eligibility verification information, Incorrect or misplaced documentation.
Following are key areas of prevention:
Patient scheduling: There are chances and one cannot deny that this has big potential denial if there's failure in obtaining prior authorization or inpatient-only procedure performed on outpatient.
Registration: Potential denial can happen if pre-certification is not done.  If patient is covered insufficiently or member is not eligible.  To avoid these denials, Best medical practices make sure, advance beneficiary notices are issued for non-covered services. Insurance verification is done prior to visit. Patient demographics are carefully verified.
Ancillary Services: Potentially these denials happen if unnecessary medical services are offered to patient.  If required prior authorization is not obtained.  Best medical practices make sure their staff is well educated and have sufficient knowledge about local and national coverage's and is in better position to explain the same to patients.
Case Management: These potential denials happen if medical papers are insufficient to cover the hospitalization or level of services provided or if medical papers are not submitted on time.  Successful medical practices evaluate inpatient admissions and interpretations before discharge to authenticate hospitalization norms for coverage.
Health Information Administration:  These potential denials are usually related to coding issues.  Required medical documents are not submitted on time.  Best medical practices make sure coding is done correctly and in time.  Coding is authenticated preferably by a third party or a outsourced firm.  Doctor is asked for missing documentation.  On identification, remove incorrect posted charges.
Patient Accounting:  These denials are commonly occur because of issues in chargemaster and inaccurate codes therein.  Not filing on time.  Wrong billing, missed billing revisions in claims scrubber.
Best practices make sure denied claims are revised in time.  Monitors inappropriate charges.  Rejected claims are submitted with appeal.  Correctly drafted payer contract.  Software's related to contract are updated and current.  Chargemaster is updated and audited.
Conclusion: Denials management is a big task and understanding it in detail is a time taking process.  Practices have to spend substantial time and allocate dedicated resources for entire process. Payers are frequently changing their requirements, practices have to keep themselves updated with changes to optimize their revenue cycle management.  Practices can achieve best return on investments, if they have best staff with expertise in billing department.  Set individual accountability.  Implement a system of feedbacks and reward team on achieving targets.  Setting up a denials tracking system.
Quick Contact
Address 539 W. Commerce, Suite 185 Dallas, TX 75208
Email (866) 767-7019
Phone info@doctorsbackoffice.com