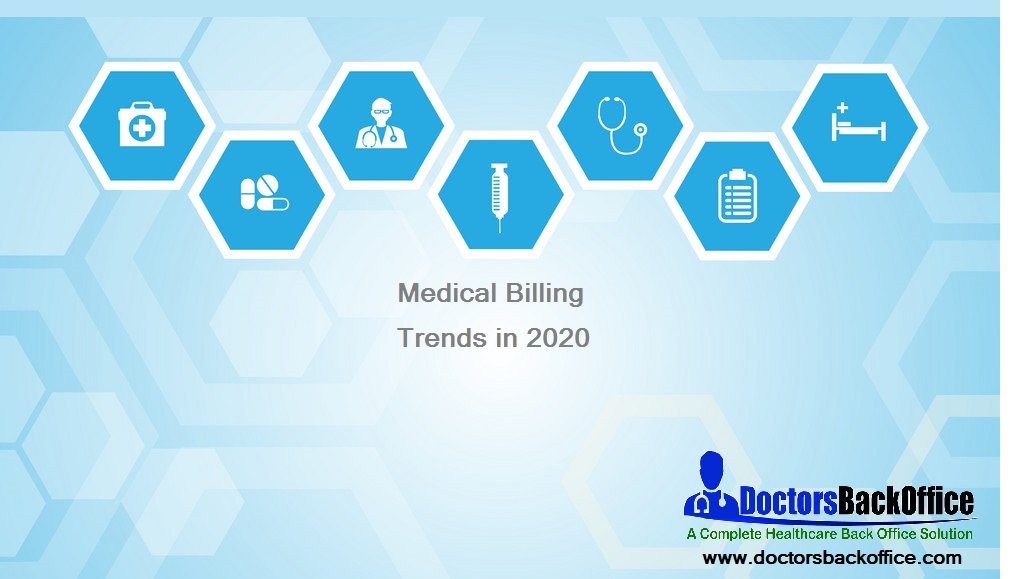 Are you a doctor wondering what trends you should expect in 2020 ?  As far as medical billing or other back office services are concerned at a doctors office, here are a few trends that you can expect in the coming year:
Outsourcing of RCM and other back office services will continue growing in 2020.
In 2020 doctors  will continue to look for vendors who would offer a complete software with data interoperability.
Currently, cloud-based medical billing software has been the best option will continue to remain popular in 2020.  Its simple to use,  electronic storage compatibility, easy maintenance and access to data connectivity.
It is being expected that medical billing market has a huge to potential to reach $16.9 billion by end of 2020.  In coming years, mergers and aquizition into larger players will grow as individual physicians practices will merge into physician groups, health systems and hospitals.  They would need a different kind of billing service compared to the traditional physician practices.
Physician payment changes: There was a rule passed by CMS to update Medicare Physician Fee Schedule and Quality Payment Program for 2020, including policies for shifting QPP's Merit-based Incentive Payment System to new framework along with updating Evaluation Management visit code definitions.
Changes in CPT codes: w.e.f January 1st, 2020 AMA (American Medical Association) has updated CPT code set.  394 codes have been changed, 71 codes have been deleted, 248 new codes and 75 revisions.  Its imperative for coders to get a good understanding of code changes for obtaining maximum reimbursements.
To meet challenges and upcoming trends in healthcare industry, doctors need to have a expert billing team who will stay updated and work with dedication.
DoctorsBackOffice, is a back office services company, providing medical billing services, supporting individual practicing physicians, physicians groups, medical institutions and hospitals with our customized back office services.  We help you earn more revenue with our quick and affordable services.  Our customized Revenue Cycle Management (RCM) solutions helps physicians to explore surplus revenue and reduce administrative burden or losses.
Quick Contact
Address 539 W. Commerce, Suite 185 Dallas, TX 75208
Email (866) 767-7019
Phone info@doctorsbackoffice.com