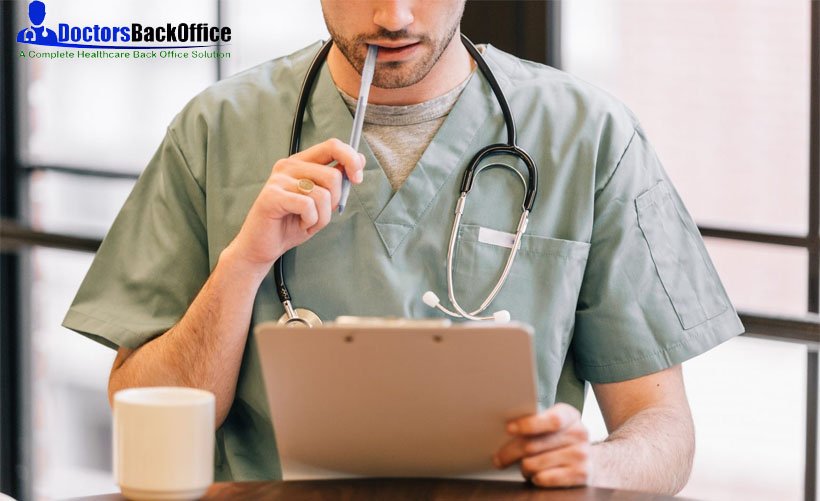 It's a big task for medical practices to maintain patients medical information. Its been observed nowadays practices try to collect patient demographics, past medical information and insurance information directly in to palm top or ipad which has EHR software installed. This helps the practice operations smoothly at the same time this comes with a high cost and most important patients are not interested in spending time entering their demographics into EHR, if its not the patient it has to be one among clinic staff who again are already occupied with other clinical tasks.
Some practices try to get patients demographics, past medical information filled up manually on blank forms. Insurance cards are scanned and stored in EHR in patient insurance section. Getting the hand written information manually entered into EHR is a bit tough task for clinical staff, since its hand written there are chances of mis-interpretation.
Once these forms are filled with patient information these are been scanned and filed in patient charts in respective categories such as Pathalogy, O P reports, Authorizations, Lab, Outside Reports, Financial, Hipaa, Refferrals etc. Scanned images are saved in EHR and its easy to retrieve and used for referring during patients medical evaluations.
Medical practices have to make sure they have a dedicated staff or a team who has to perform this task on daily basis. Most of the practices usually are running behind on this task due to insufficient clinical staff or pre-occupied staff. It's better to get this information entered same day or the next day, it helps the practice daily tasks run smoothly and more over each activity is co-related.
Medical practices smaller or bigger find this as most challenging task as its directly related to patients care and its being observed most of the doctors have to spend most of their precious time either getting this regularized rather than concentrating on their primary task of patients care.
Its imperative that medical practice, have a dedicated inhouse team who can successfully handle this task without disturbing daily practice or its always better to outsource this process to a fully functional professional company who could take care of the entire process and help medical practice function smoothly. Outsourced vendors work in close co-ordination with the clinic and make a win win situation for both the entities.
Quick Contact
Address 539 W. Commerce, Suite 185 Dallas, TX 75208
Email (866) 767-7019
Phone info@doctorsbackoffice.com